Full Eyebrow Creation Vs. Eyebrow Fills
Full Brow Creation Vs. Fill
Eyebrow extensions last about 3-4 weeks and then need to be completely redone. There really are not touch-ups with eyebrow extensions. Even though they are made with the same lash and adhesive as lash extensions, they do not last quite as well because they are typically exposed to more oils, movement, skincare and friction. All of these factors mean that you client will average a 3-4 week re application.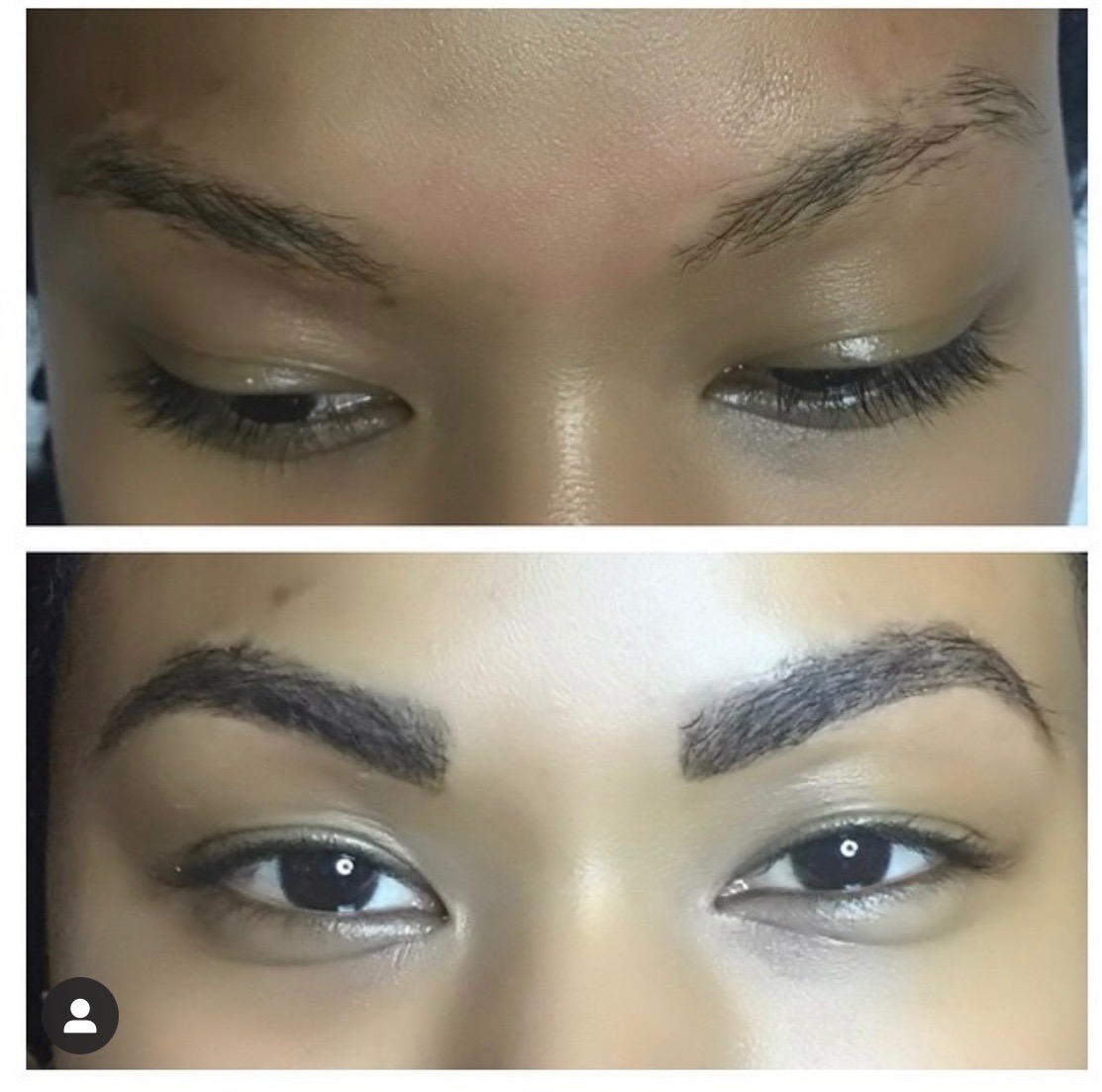 (Full Eyebrow Creation)
There are two services you can offer:
Full eyebrow creation - This is when the client needs fullness throughout, reshaping or extending. The eyebrows need extensions throughout the entire brow. Most salons will charge an average of $85-$150 for this full brow creation. It will take about 60 minutes to complete, although you can get as detailed as you want. Waxing and tinting will be additions to this service.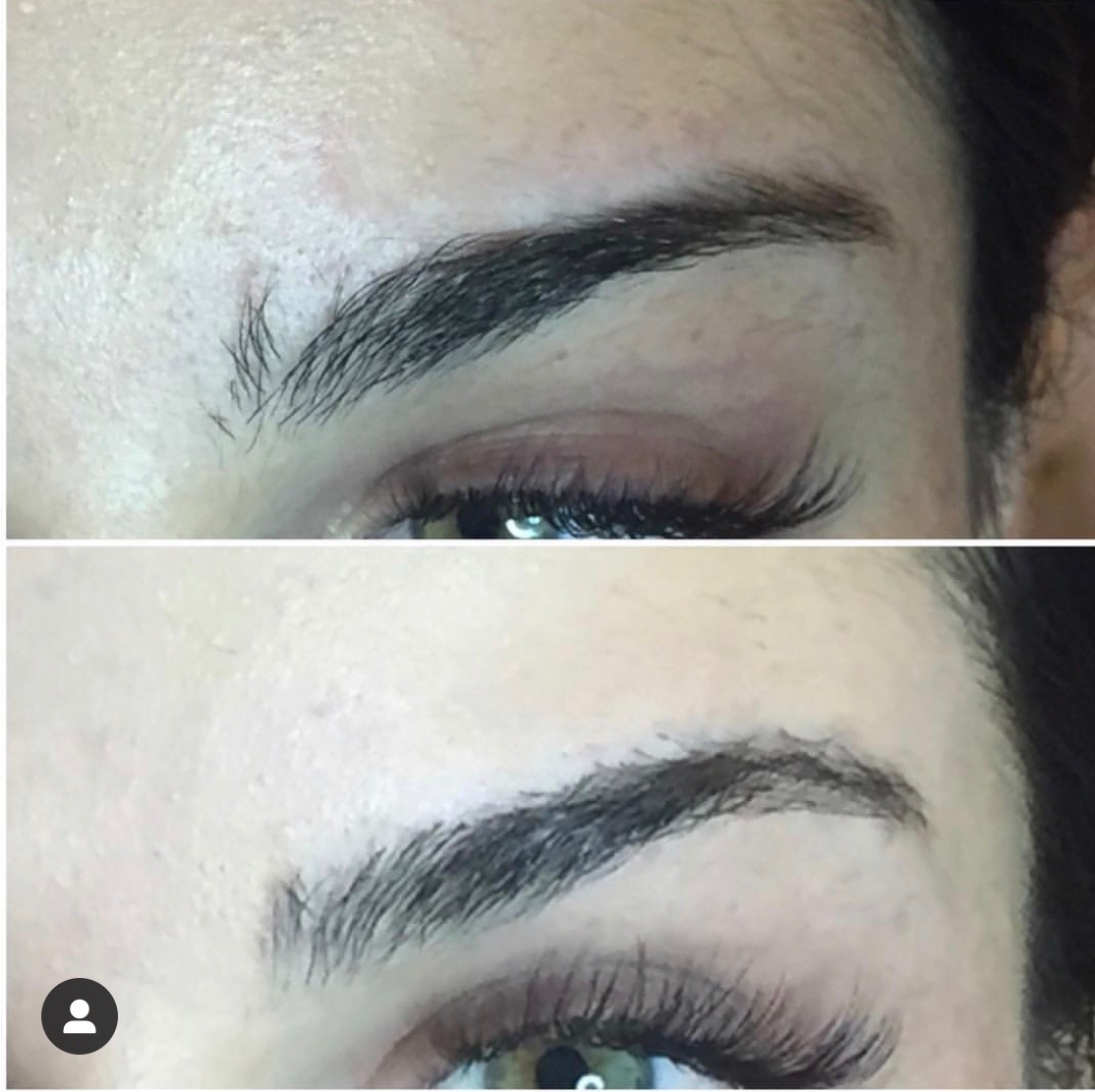 (example of an Eyebrow Extension Fill)
Eyebrow Fill - An eyebrow fill is when a client has a pretty great eyebrow but maybe a gap, short tail or scar that needs correcting. This service only takes about 30 minutes to complete. Salons typically charge $50-$100 for this service. You may still add on waxing and tinting.
Complete and Continue